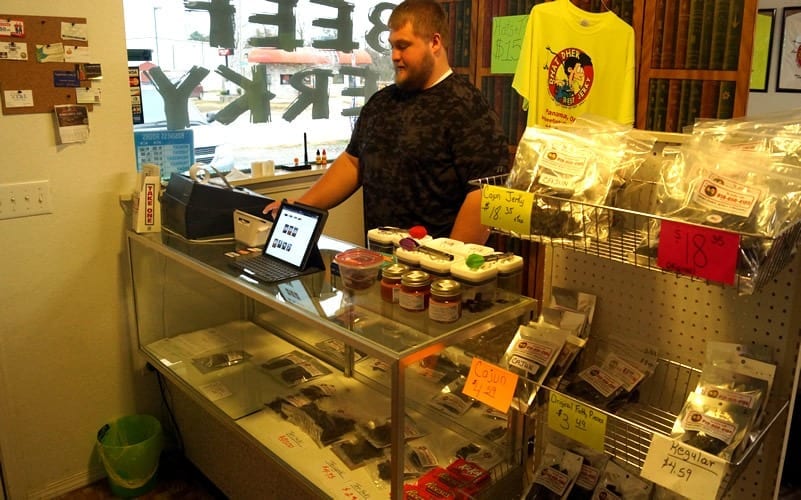 About Dhat Dher Beef Jerky
Dhat Dher Beef Jerky started as a family service and blossomed into a commercial business. I made beef jerky for my family during holidays and other special times. One family member mentioned I should start selling my beef jerky.
So, I started selling my beef jerky to friends and family. The business quickly began to grow and now we are selling in several stores, on the internet, and in our store located at 305 N. Kentucky Ave, Panama, OK.
We now have six different flavors of beef jerky and also sell flavored peanuts, pecans, and almonds. Try our Beef Jerky and you will know why Dhat Dher is sum gud Jerky.
John Didway
Owner
Visit Our Store
Get some Beef Jerky